X-ACTO is a brand we all know and love. From the precision cutting tools to desktop pencil sharpeners, the brand has been a leader in office supplies since the 1930's. But it's time for a bit of a face lift. . .
This guy has been sitting in our classrooms since the 1970's.
Let us begin by understanding the product. What make's it tick? What makes it tok?
How can we use whats already there as part of a new and improved design? 
By re-using all the internal components of the old pencil sharpener, the new design would be able to be produced much

quicker at a lower initial cost.
​​​​​​​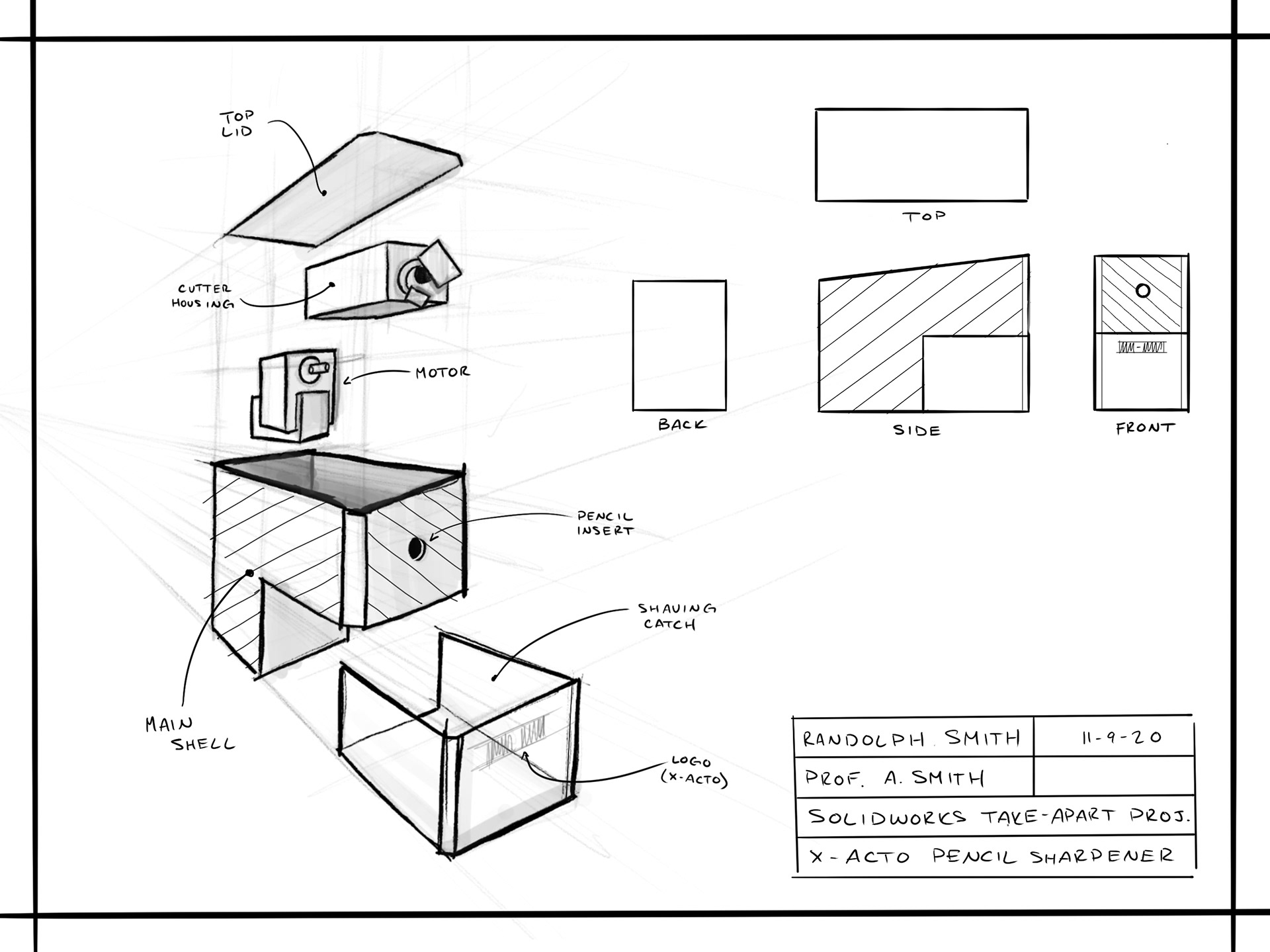 By
Measuring the internal components
and
scaling them to the form factor of new designs
, I am able to gain an idea of what the final scale of the new design would be.
These designs would have to be very large (6x12x12in or 9x9ix9in) 
in order to use the existing hardware.
Instead, I can use the design that is close to the original 
form factor with a little bit of a facelift.
CMF
(Color, Material, Finish)